Rachel
Office Manager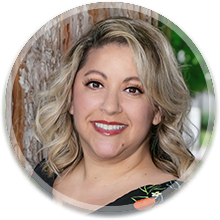 Rachel found her passion in orthodontics almost 20 years ago, starting out as a scheduling coordinator. Her current role as office manager helps the practice run smoothly and efficiently and helps assist in arranging financial options that allow our patients to achieve a beautiful smile!
Rachel has the travel bug and has been to Poland, Germany, Italy, Austria, and France, to name just a few. She enjoys cooking, wine tasting, and spending time with her family and friends. She is also active in her community by being part of a volunteer ministry.
Jen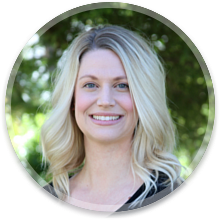 Insurance Secretary / Scheduling Coordinator
Jen works one-on-one with many of our patients to schedule convenient appointments and coordinates with insurance companies to work out financial plans. Her favorite part about working in our office is getting to know our patients and hearing the wonderful stories they share at each office visit. She also enjoys getting to watch as our patients' smiles and confidence transform throughout their treatments.
Outside work, Jen enjoys spending time with her husband, son, family, and friends. Most of all, she enjoys vacationing to new places each year.
Jenny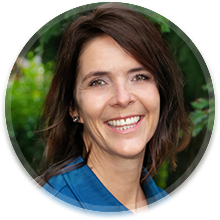 Scheduling Coordinator
Jenny's a long-time Vacaville resident and a married mother of three whose first experience at Bryan Scott Orthodontics was as a patient's parent. In that role, she saw a knowledgeable, friendly, and fun team, and believes it's an honor to work alongside them now. Jenny's dedicated to helping patients feel comfortable in the office by greeting them with a warm hello, answering calls, and scheduling appointments during checkout. She loves to help people smile and credits the enjoyment of her job to getting to know everyone who visits her desk every day.
Outside of work, Jenny loves spending time with her family and friends while walking the dog, hiking local trails, rooting her kids on in their various sports, and beach time.
Elizabeth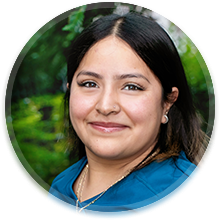 Orthodontic Assistant, RDA
Elizabeth's interest in orthodontics started a couple years ago. She now loves seeing patients' beautiful smiles transform and loves hearing their stories. Liz is very patient and understanding with her patients.
Outside of work, Liz is very family oriented and has three dogs, named Rocky, Max, and Peluchin. She enjoys the outdoors and loves taking pictures of sunsets!
Kim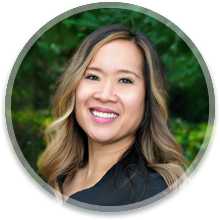 Orthodontic Assistant, RDA
Kim enjoys helping patients feel at ease when they come into our office. Her extensive knowledge and calming personality helps comfort patients. The patients' experience is her priority and she loves our family-oriented atmosphere.
Kim is happily married to her high-school sweetheart, who served in the US Air Force for 20 years. Outside of work, she is a busy mom of three: juggling sports and kids activities. Her hobbies include working out, running, and hot yoga!
Pam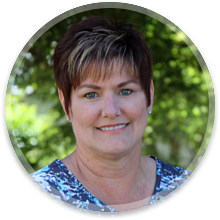 Orthodontic Assistant, RDA
Pam is one of our friendly orthodontic assistants. She can be found working with patients to place and remove braces, as well as providing education about the care of braces and appliances. Pam loves working with patients, getting to know them, and being a part of the process of creating a winning smile.
When she's not in the office, Pam loves being with her husband and two dogs. She also enjoys hiking, kayaking, riding quads, and, last but not least, quilting.
Rita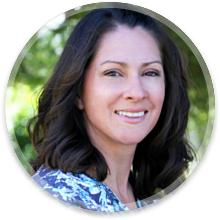 Orthodontic Assistant, RDA
Rita loves to see the transformations our patients go through when they receive orthodontic treatment. She finds it very rewarding to watch as patients come in, unhappy with their smiles at first, eventually to leave our office with a face lit up with a smile.
Rita is married and has two sons and a cat. They are a very active family; they love to play and watch all kinds of sports. When she's not working, Rita enjoys camping, boating, and dirt bike riding.
Terri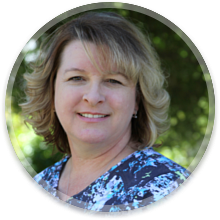 Orthodontic Assistant, RDA
Terri works alongside Dr. Scott with all aspects of patient care, from first appointments to the day braces come off. Her favorite aspect of her job is working with patients and seeing their faces light up when their treatment is done and they love their smile.
Terri is married with three beautiful kids and two crazy dogs. She keeps very busy with her kids' sports and school activities, but loves family time and scrapbooking when she has the chance.
Suzette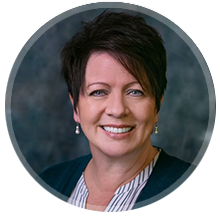 Scheduling Coordinator
Suzette joined our office in 2014 and has more than ten years of experience in orthodontics. From our front office, she schedules appointments, answers phone calls, and coordinates patients' treatment. Suzette loves getting to know patients and their families and ensuring they have a positive experience in our office.
Suzette enjoys spending time with her husband, family, and friends. She particularly likes interior design, gardening, walking, and exploring new places.